St. Albert Community Hall
St. Albert's Original Gathering Place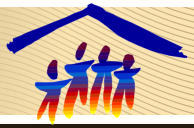 533 St. Albert Air Cadets
The Air Cadets have been a permanent tenant of the Community Hall for more
than 50 years. Serving youth aged 12 to 18, the group provides leadership and
citizenship training with an emphasis on flying and the aviation industry.
St. Albert (Host) Lions Club
This Lions Club moved to the Community Hall in 1995. The club provides services and donations to
needy individuals and groups in St. Albert and the surrounding area as well as internationally. Our primary
activities are in the areas of assistance to seniors; visually, physically, or mentally disadvantaged
individuals; youth groups or programs; local hospital or health related programs, and the Lions Park
recreational facility. Meets the first and third Tuesday evenings. 780-459-4144
St. Albert Fish and Game Association
The St Albert Fish & Game Association is a conservation club within the Alberta Fish & Game
Association. "To promote through education lobbying and programs the conservation and utilization of
fish and wildlife and to protect and enhance the habitat they depend on." Our general meetings are the
second Tuesday of each month except July & August at 8:00 P.M. in the St. Albert Community Hall 17
Perron St. St Albert and are open to the public. Our membership fees are $35.00 per year effective
from the date of purchase for one year. Contact is Phil Ficht at (780) 458-2015 or
The St. Albert Karate Club, incorporated under the Societies' Act of Alberta, has been operating in St.
Albert since 1976. Through skills training, incorporating flexibility, strength and coordination, with an
intrinsic component of mental focus, karate training enhances all aspects of personal development.